For just about every business, there comes a time when enterprise mobile app development is the only way to move forward.
Whether it's to improve the tracking of customer data, streamline logistics, or just make it easier to find new prospects, custom apps offer new ways for you to take control of your business—usually for less than you would spend on licenses for existing software.
Plus, unlike ready-made business software, custom apps allow users to specify the most important aspects of their business and build around them. The learning curve is also reduced, since you are present throughout the whole architecture process.
Enterprise mobile apps allow you to standardize your business practices and give employees more tools to work with. With varying tiers of permissions and access, custom mobile apps make it easy to refine focus and clarify job duties while making work a little easier.
Developing your own mobile app is expensive, though. Most companies end up spending around $10,000 (at least) to get their software up and running. If it needs any marketing, that number goes up. So how can you tell if you're in need of enterprise mobile app development?
Here are six signs that it might be time to develop your own mobile app.
The Old Software Doesn't Cut It Anymore
Many companies start off using free programs that, while not out of this world in terms of accommodations, provide enough functionality to get them through those early years of business. It's a headache, but people eventually find workarounds, teach them to their coworkers, and learn to deal with the inconvenience.
Old apps are often slow, too, making it harder for employees to get their work done—especially if they aren't familiar with all the veteran tips and tricks that others have figured out.
At a certain point, there are simply too many employees to keep this practice going. It's time to invest in better software that serves your needs. With an enterprise mobile app, you give employees the ability to handle their work on their own terms.
During development, you can explain your needs to a software engineer to set expectations, research the tools you need most, and implement them in an elegant manner.
Many business owners find that the money they spend on custom development is quickly recouped by the time savings that come with using appropriate software, and that can be a needed reprieve from the potentially scary price tag.
Too Much Switching Between Computers & Phones
If you have to upload data from a computer before it can be accessed on your phone, it's probably time for an upgrade. One benefit of a mobile app is being able to integrate with other business software in real time. From the moment you enter it on one device, it becomes accessible on others.
With the right development team, an app can be programmed to communicate with all devices within a secure network. This makes it much easier to analyze business data no matter where you are.
Enterprise mobile apps create a uniform experience across platforms. Whether you use the app on a computer or a phone, the nuts and bolts will be the same. You'll have a customized interface that makes it easier than ever to find the exact data you're looking for.
This kind of streamlined approach to business makes it easier for employees to do their job.
Permissions Have Become a Headache
Information security is a high priority. Once you have hundreds (or even thousands) of users accessing your business software, keeping track of who sees what becomes near impossible. There may even be users with permissions who don't work there anymore!
With a mobile app, it's easy to create account permissions and assign them to the right people. As those permissions are integrated with your business software, there is no risk of them seeing anything they shouldn't. Each user will be given access as defined by you.
Gone are the days of giving new employees days of training on how to access the files they need—instead, they'll be given only the options they need, cutting down on time spent answering questions about the software.
Your Business Needs Have Changed
After about a decade, most businesses change a lot about the way they operate. Maybe the product is the same, but the way it gets delivered has transformed so much that the old software has to be retired. It's time to re-evaluate how things get done in your business and create software that can handle it.
Scalability is one important area of focus—your software needs to be able to handle as many users as necessary. Server space may be an issue here. The reason being is each user account requires files within a table to be built and stored indefinitely.
With custom enterprise software, you can limit what information gets stored. You can also plan out how to efficiently use existing servers, and map out how to grow in the coming years.
A mobile app can lighten the load by storing more information on users' phones through the use of APIs. It can also speed up operations by providing only the necessary options for each type of account.
Businesses change and grow. Your enterprise software should too.
Your Growth Feels Stagnant
New software creates new opportunities for innovation and growth. Developing an enterprise mobile app can help you find new pain points and adjust accordingly. There's a good chance that your employees don't have all the tools they need right now, and upgrading software may be the answer.
Of course, there will always be ways to improve business operations, but taking the time to plan out and deploy new business software offers a closer look at what's happening right now and what can be done about it.
Talk to your developer about your pain points. 
The Available Software Doesn't Feel Right
There are a million different software offerings out there, and each one offers a unique approach to business problems for a fee. These licenses can quickly cost thousands of dollars each year, especially if you are dealing with multiple users.
On top of that, it's simply their proprietary approach to solving an issue. It may not work for you, and there's no reason to upend business operations to accommodate someone else's software.
Enterprise mobile apps offer a high-end, advanced way to tackle your needs without spending thousands on license fees for a program that doesn't do exactly what you need.
Where to Find the Right Developer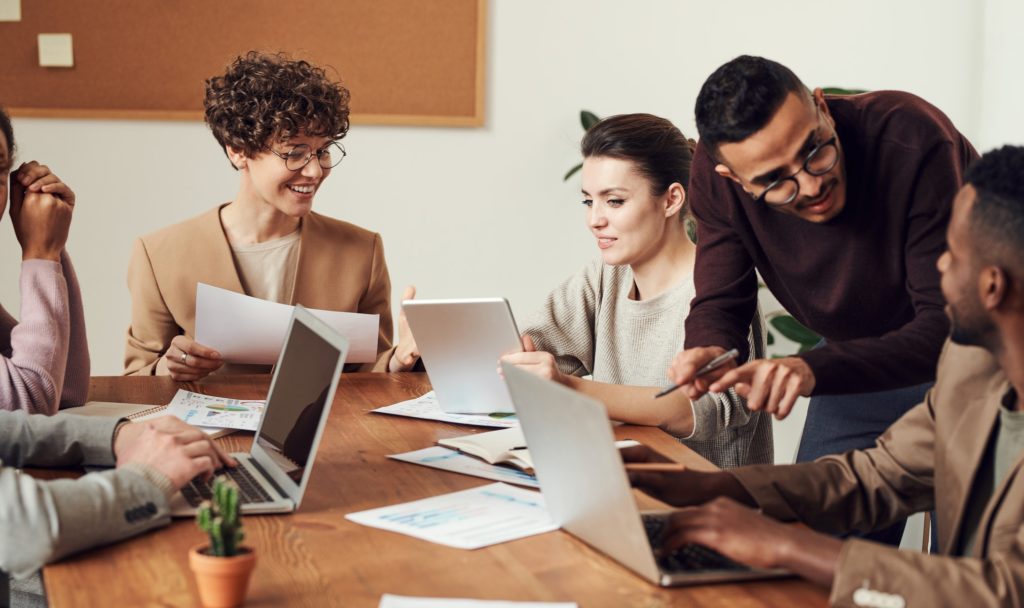 If you've made up your mind that it's time to open a new chapter for your business, the next task is to find a developer that can do the job right.
Unless there's someone you trust who understands your needs and wants to help, you should start by looking at developers of existing apps and websites you like. This gives you a better idea of the available layouts and formats out there, and you'll know who you can talk to about the next steps forward.
Ideally, your developer will be someone who has built apps similar to what you want. This kind of planning can save you lots of time and money, so give yourself a couple weeks to explore and gather contacts.
What's stopping you from developing your enterprise mobile app?
Click here to schedule a free consultation about your project.