Starting a business is a tough endeavor, and once it's off the ground, it's important to know what are the most important custom software development services for growth.
Whether it's marketing, logistics tracking, or just internal communications, there are many roads to help your business grow and move forward.
Custom software offers a unique benefit in that it can be tailored to your exact needs, unlike out-of-the-box software created by other companies. There's no other features you have to learn or justify using because the only ones that exist are put there by you. As you understand your business better than anyone else, your custom software can focus on just the essentials for growth.
So what are the most important developments to make for growth? Let's take a look at some of the best courses to follow when increasing your market share.
Keeping Up on Your Customers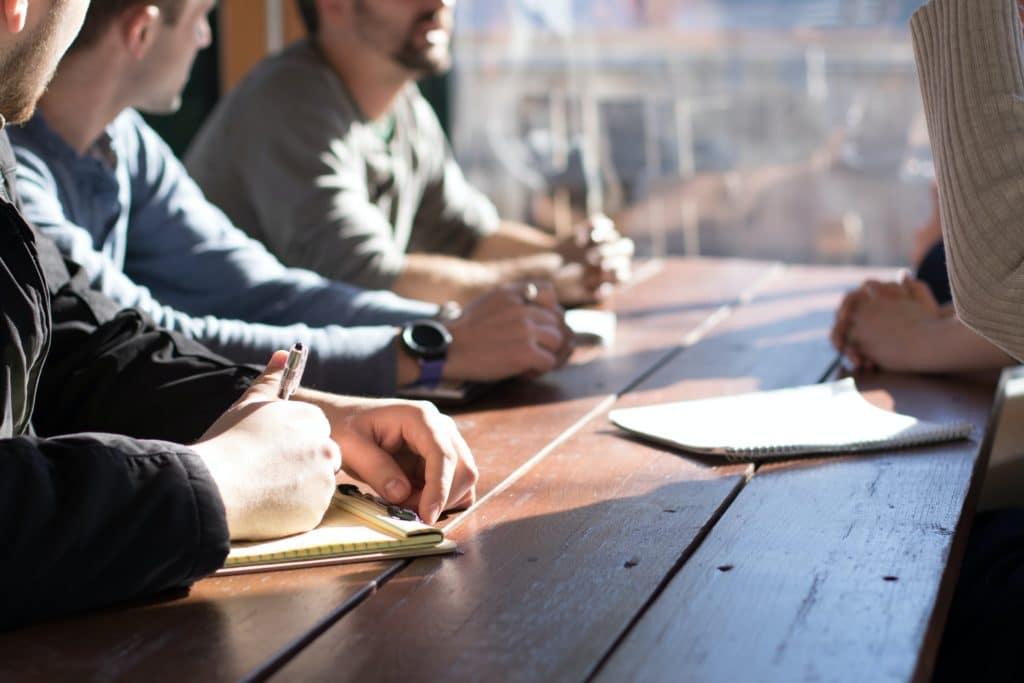 Some of the biggest names in software focus on maintaining good customer relationships and keeping the buying pipeline active. Salesforce, for example, charges thousands of dollars each year to companies looking to keep a handle on their clientele. What can it do? A lot.
From storing contact information to tracking their buying behaviors and sending out reminder emails, customer relationship management (CRM) software can handle a lot of the busywork handled by assistants and other lower level employees.
A CRM doesn't do anything you couldn't manage on your own, though. In fact, few software offerings will be able to go far beyond your own ability, but what they can do is save time. Let's say you're in the middle of writing an email when you get a reminder to check in with a prospective client. A CRM can store generic emails that only require a light edit before sending, making that call much less of an interruption.
Plus, you'll be able to gauge the buying habits of your unique customer base. If they tend to need more service around a certain time of year, you can proactively remind them about your company and invite them to place an order.
CRMs combine the work of a secretary, a sales assistant, and a marketing manager to make life easier for you. By building your own CRM—rather than purchasing an expensive subscription from another company—you can distill just the important data and get it to work for you.
Tracking Sales Data
Going out and gaining new customers is tough, not to mention expensive. If it were possible to know when and where customers bought products/services like yours, you would save a lot of the headache that comes with failed ad campaigns and trashed direct marketing efforts.
The solution to this is research, and it takes time and money to obtain. For a quick, easy solution, you can pay a company like eMarketer a few thousand dollars for a comprehensive report about the market you're interested in learning about.
Another way to do it is by tracking sales data throughout the year. Not only is this a lot more wallet-friendly, but it usually works better due to it coming from within rather than from without.
Enterprise resource planning (ERP) software helps you know exactly how much you're spending per sale. These products take every detail into account, including the cash you have on hand, raw materials required for delivery, and even your connections to stakeholders, if any.
Depending on the size of your business, it may be worth looking into how much you spend on each sale so that you can identify pain points and fix them. By building your own ERP, you can plan out a precise pathway for each sale and know exactly what it entails.
Staying in Touch with Your Market
When we mentioned the CRM software earlier, we focused more on how it could keep you informed about contact frequency, but what about the other stuff? What about social media posts, email campaigns, and targeted ads? These all require a schedule too, and it can be overwhelming to handle all those details.
In fact, many companies forego the custom software altogether and opt for an in-house marketing team (or a freelancer). This costs a lot more, and the benefits aren't always worth it. With custom software, you have all the data immediately in front of you to tell the story of how customers were contacted and how they reacted.
Marketing and advertising rely heavily on the very kind of data you'd be able to aggregate with a custom program. A/B testing, for example, takes two ads that are identical in every way except one—say, a discount on one and a "buy one, get one free" on the other—with unique codes to track the response.
Good software can give this data a home on a report generated just for you. Suddenly, all that complexity involved with marketing seems a little simpler. Sure, outside help may still be necessary, but every dollar spent on consultants will go that much further.
Which Custom Software Development Services Are for You?
It can feel a little overwhelming to talk about all these programs, especially if you're new to business software. Have no fear—the right team of software experts understands your plight, and they can help you build an effective, helpful program from the ground up.
A good idea is to explore the software that's already available. Give them your contact info, get a tour of their offerings. Be aware that they spend large sums finding ways to make you buy, so you'll have to stand strong and keep the checkbook closed.
Take notes on what their software can do. The more features you can identify, the better your developer will be able to meet your expectations. You want to learn about as many programs as possible in order to build the best software for your own business. Until you know what's available, you're limited to only what exists in your imagination.
Find out which companies do it best, read the forums on Reddit to see where people have problems, and interview developers to see how they can help.
Get a Team that Shares Your History
It's amazing how many developers are out there offering their services. Most of them, if not all, have the skill set to develop a great program that will probably meet your needs. But will it be just what you wanted? Or will you have a lingering frustration that things should have been done differently?
When interviewing development firms, ask about the work they've done. If they've built software for someone else in your industry, there's a good chance that you won't have to do as much explaining about why certain features matter. They may even have tips for you that you never considered.
Liking their work is also important.
This should go without saying, but a number of frustrated clients with contracts hoping things would be different than what they already saw. Get ready to walk away if someone's work isn't up to your standards, no matter how great a deal they offer.
Best of luck on your custom business software!
Ready to talk about the custom software development services?
Click here to schedule a free consultation.