Have you been exploring custom software and what it could mean for your business? Welcome to the community of dreamers that knows there's something better than what's already out there. As software development becomes more and more accessible, companies have started looking into how they can build their own programs and perform better in their operations.
So what kind of options are out there? Which one is right for you? With the right team of experienced software developers on your side, building the perfect program to serve your unique needs is within reach.
Is a custom program right for you? If so, what will it take to cross the finish line and build it? Let's take a look at the options out there right now to solve all your business software needs.
What's Available Right Now?
While custom business software is the best way to set up everything you need in a program, it's far from the only option. Many businesses choose brands like Salesforce, Asana, and Kanban to organize projects and meet their needs, spending thousands of dollars in subscription fees. But is it better than developing your own software?
We don't think so.
Your business's needs are unique. No one but you can create a program able to do exactly what you think it should—your needs differ from those dreamt up in board rooms.
Let's say you did go the turnkey solution route, though. What should you expect?
New Recurring Costs
Well, first off, using somebody else's software will have you paying subscription fees. Because CDs are nearly extinct, it's almost impossible to buy a program outright anymore. Instead, offerings are built on a subscription model that keeps you from owning a program and using it on infinitely many devices.
Plus, each user is charged a subscription fee, meaning that if you need to designate roles and permissions for different workers, you'll pay for it—oftentimes out the nose. Business software, especially the specialized kind, can run companies hundreds of thousands of dollars for a subscription.
A Puzzle with All the Wrong Pieces
On top of that, each program is different. To obtain a complete set of essential features for your business, you would have to buy a host of different licenses for each needed tool. That will drain your budget pretty quickly.
The best-case scenario is a program where you can add features once you subscribe. While these kinds of options exist, they are far more costly for a full suite than for a few parts here and there.
And what about when the software updates? Will you still have all the tools you need? There's always a chance that what's crucial for your business doesn't serve the bottom line of the software company, leaving you to find accommodations somewhere else. Some software even ceases to exist after a while. What then?
Assembly Required
Who's going to operate your business software? Do they know how it works? Is it easy to operate or is it complicated? Unless you have someone with experience running your software, you may end up spending extra on training, whether offered by the software company itself or from an outside party.
What happens when that software specialist finds another job? It's easy to see how quickly specialized software can become unmanageable and messy. Ease of use isn't usually the priority for software companies, and that means the job of figuring out how to get it working is on you.
Why Custom Software Is Better
Good software is expensive, no matter where it comes from. The difference, however, is that when you're stuck on a subscription model, your success with it always hinges on whether or not things continue to work the way they did when you first started using the software.
When you go take the custom approach, it's much easier to define precisely what you need, get it assembled in a package and interface you like, and cut down on training time by the fact that you already know how the software works.
Dealing with a problem in your software? Work with the engineer to fix it and get things up and running.
Access to Infinite Features
Purchasing turnkey software leaves you at the mercy of the features they chose for the program. But, if you don't use their program, will you have to reinvent the wheel and develop it all from scratch? Thankfully, no.
Using APIs, custom software has the advantage of incorporating outside software into a single location. If a software manufacturer did it right the first time, find the API and ask your developer how you can bring it into your own idea.
You may still end up paying a subscription fee, but at least you won't be limited to someone else's idea of what works best.
There are some awesome APIs out there that can give your program useful features without you needing to develop them. Be careful though—it's easy (and tempting) to overdevelop by packing useless features that slow programs down and confuse users. Keep what you need—scrap anything and everything you don't.
Improve on Missed Opportunities
The right software design studio can help you understand how to build your program just right. While it's up to you to determine an approach to your project, your developer is a good sounding board for what works and what doesn't.
Take some time to research the programs you like and detail the features you want to include in your software. Draft some use cases to envision how users will operate the program. It probably goes without saying, but doing this is a crucial part of brainstorming and troubleshooting during the planning phase of your project.
Picking the Right Developer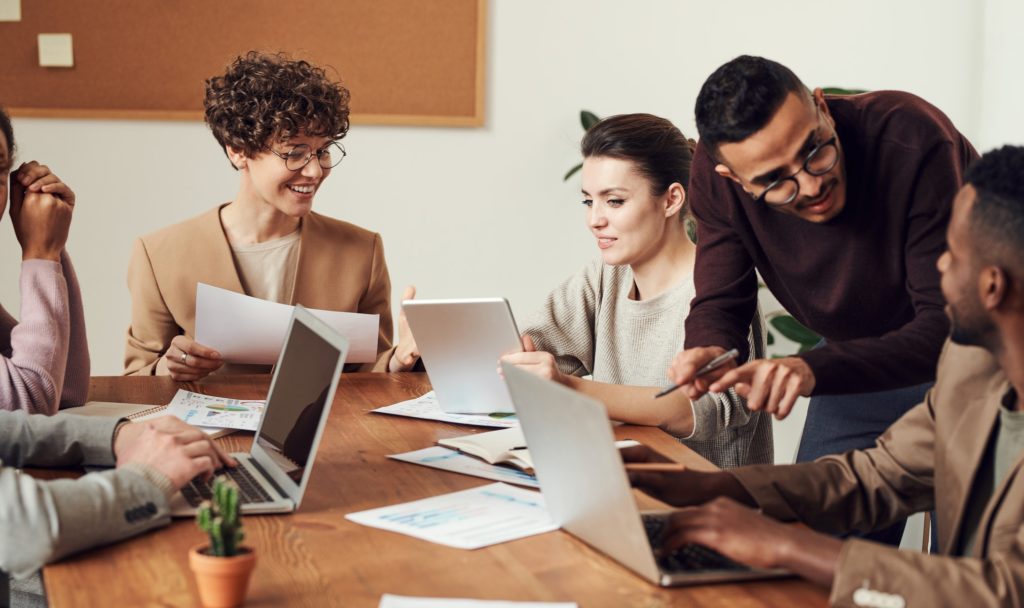 Once you have an idea about what your project can do for your business, it's time to find a professional who is capable of breathing life into your dreams. While there are countless developers out there vying for your business, it's tough to choose the right one.
Start by finding a team that has experience in your particular field. Why? Because they are more likely to have insights about what works for a program like yours. During the interview process, find out what kind of work they've done in custom software. Not only will this give you a better idea of your compatibility, but it can also provide insights about better ways to plan your program.
Make sure you have a plan, too. Sure, you are the captain of this project—nothing happens without your say—but it's nice to have a team that keeps track of timelines and milestones for you. If your software studio doesn't have a formal program for you that outlines when things will get done, find someone else.
Ready to start building the perfect custom business software?
Schedule a free consultation today and speak with our expert engineers.