If you're looking to step up your business's web presence or smooth out internal operations, you need a custom software development firm.
With custom business software being more affordable and achievable than ever, the perfect solution is just a call away.
But how do you pick the right firm? Which studio has the personnel to understand your needs and deliver? If something isn't working right, can they handle the problem and keep you happy with the end result?
While there are countless firms out there that can do the work, picking which one should do it can be a challenge. The wrong team can quickly burn through your budget before the app ever gets a chance to launch, so it's important to do your homework before hiring anyone to start work.
So let's take a look at three things that can help you narrow down a potential custom software development firm and get the right one working on your custom software.
Nobody Knows Your Business Better Than You
Good software does more than just work properly—it meets your company's needs. When searching for the right development firm, it's important to find a team that has worked in your particular industry.
Whether it's a new app designed for consumers or internal software made to help employees work smarter, your developer should have some understanding of your industry. Even a little experience developing specific products can make the planning process a lot easier.
Veteran developers make fewer mistakes. Why? Because they already made them years ago.
Hiring someone with experience in a given field means that they have collaborated with business owners who needed new, unique tools. Whether by building them on their own or incorporating an API, these developers are more likely to have helpful suggestions and accurate answers.
If you're building a food delivery app for a restaurant, for example, hiring a studio that specializes in virtual reality programming isn't ideal. While they likely have the skill set to appropriately build the software, they specialize in different engines and programming languages.
It's far more preferable to hire a team that's already developed a similar product, as they will have better ideas about how to make your software the best it can be.
Check Their Portfolio
Along with more confidence about a team's proficiency, checking a design studio's portfolio can give you ideas about how to improve your software. Ask how many projects they have worked on that are similar to yours.
Chances are they'll show you their portfolio before you ask, but under no circumstances should you start paying a team based on their word alone. Results say far more about the quality of someone's work than their own testimony.
Establish Clear Expectations & Firm Timelines
Nothing is worse than a software developer that doesn't keep commitments, but these kinds of problems aren't always their fault. Some companies are so eager to get started on their software project that they forget to clarify their expectations, leaving developers to make important decisions alone.
Why is this a problem? Because unless a developer knows exactly what to build, time and money get wasted on revisions and rebuilds. If you're lucky, the developer's intuition is pointed in the same direction as yours, but this isn't the case most of the time.
A common tale is that a developer promises to take care of a client's needs with a simple batch of generic tools—a basic platform like a content management system, customized colors and fonts, and some widgets—assuming that the client's needs will fall within these requirements.
That's where problems begin.
As a business owner, it's important that you know exactly what you're paying for. Unfortunately, that means taking time to plot out how users will navigate and interact with your software. Without some blueprints about use cases and buyer personas—things, your marketing plan should already include—your developer will be in the dark about how to proceed.
Then comes the first check-in. The client, seeing the app in its early stages, feels disappointed about how things are coming together. They blame the developer for wasting time on things they never asked for, and the developer feels frustrated at the sudden revelation that their work isn't right.
Gradually, the time between phone calls drifts further and further apart. Communication comes to a halt, and the client wants a refund that the developer is unlikely to give.
Get a Plan in Writing Up Front
It's natural for an app's structure to change early on, so clarify your expectations before any work begins.
Ask your developer about the process they intend to take your project through before any money changes hands.
This would be a good time to obtain a milestone sprint that outlines the steps required to get your app across the finish line, as well as how long each step will take.
Boom! There you go—you've just eliminated a ton of headache and stress that many projects suffer. All it takes is some planning and discussion to avoid unnecessary hurdles.
Remember to Market Your Product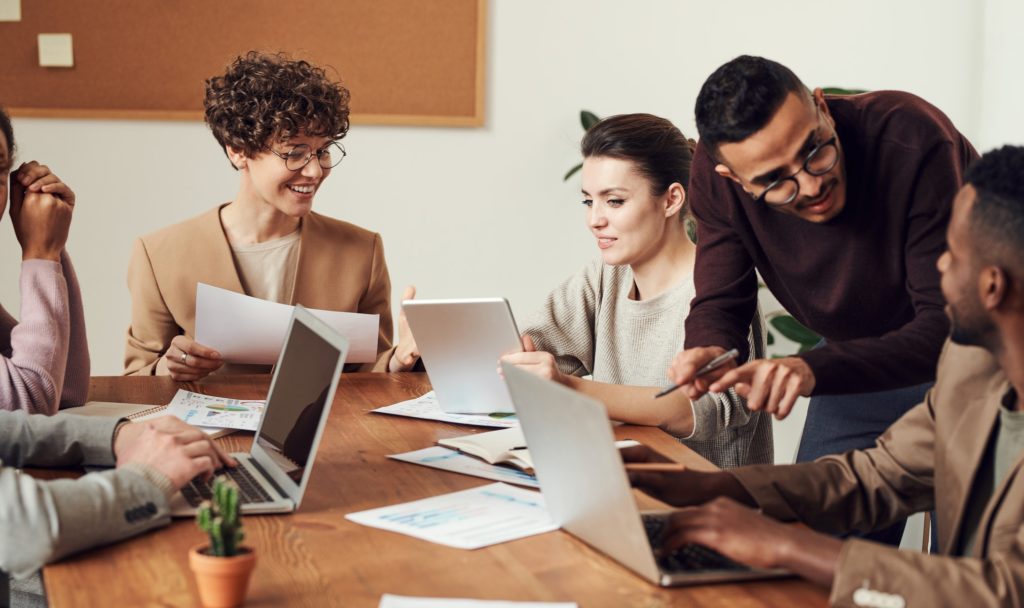 Does this sound obvious to you? If so, you're part of an elite circle of business owners that understands the importance of a developer's marketing know-how. There are fewer of you than you think.
Without a decent marketing plan in place, no one will use your software because they won't be able to find it. Plus, apps that aren't marketed properly are often too far-reaching, weakening their ability to target a specific niche of users and customers.
Marketing is crucial, and with the right development firm on your side, you'll be able to launch apps like a pro.
Marketing requires a plan, but not everyone makes one. This mistake costs them dearly. Why? Because an app that doesn't launch successfully won't recoup its development costs.
As you interview developers, ask them how they usually market software like yours and make sure they have clearly defined answers. A major plus would be some sort of handout reviewing the process. If they can't furnish answers or helpful guidance, seek help elsewhere.
Be Patient
Custom software development takes a lot of time, money, energy, and focus. When done right, consumers get the benefit of outstanding software, and they are more likely to become lifelong brand loyalists.
Give your developer the time and space they need to do their best work. Stick to weekly or biweekly calls, and don't pester them with unnecessary questions about what they're working on. If you have to stop by, make sure you bring donuts…
You got this!
Ready to speak to expert developers from a custom software development firm?
Click here and schedule a free consultation today.