Customers are at the heart of any business, so properly managing the information on your customers is essential. Customer Relationship Management (CRM) software is designed to help companies log, manage, and understand information and metrics on their customers.
Los Angeles is home to some of the largest companies in the entire world, and these companies naturally turn to CRM software to manage their customer information. But not all CRM products are alike.
Out-of-the-box software is made as a one-size-fits-all solution, but customer bases across different industries are too unique for that. This is why many LA-based companies turn to custom CRM software solutions.
What are the benefits of creating a customized Customer Relationship Management tool for your business? Let's take a look.
Overview of CRM Software
First, let's break down the details of a good CRM. First off, it should help you store current or prospective customer/client information. This usually includes basic account or contact information, but it can also include information more specific to your field your business.
If you sell supplies to companies, a CRM can store helpful sales data for different customers. This includes things like preferred brands, typical orders, or potential interest in new products. Different staff within a company can use a CRM to keep track of customers' relevant info, from sales teams to billing or accounting.
Most CRMs are available as Software as a Service (Saas) products, meaning they are accessible over the cloud. This is usually because all data is updated in real time, no matter who accesses it. Without features like this, companies would have to store the information on their own servers so that multiple computers can access it.
Using a SaaS to store client info provides easy access for multiple computers—even mobile devices for certain services. This can be especially useful, since over half of today's workforce use their phone to do business. Cloud services often have increased security for their servers and can support a range of storage needs.
A good CRM isn't just about storage though—it's also about organizing information in useful ways. Anyone can log information in a basic word processor or spreadsheet. CRMs shine by helping teams better understand customer info and put it to use.
While generic CRM products might be cheaper than custom software, the way these products organize customer information is equally generic. That's why so many companies spring for developing custom software to manage their customer resources.
If the Shoe Fits
Using a generic CRM is kind of like trying to run a marathon in shoes that don't fit. Will they protect your feet? Sure, but it probably won't be very comfortable and the poor fit will severely limit your pace.
If you use a CRM that isn't made with your business in mind, you won't be able to get the most out of your customer information.
Let's say you run a smaller operation where sales, marketing, and customer service roles overlap. Some CRMs store specific types of information under different roles, making it difficult for one person to access the information they need. On the other hand, some CRMs don't offer enough secure access options. If you want to limit various information on a customer, it can be difficult to set up who has access to what information.
Prepackaged CRMs often come with a lot of features you just don't need. While they serve no use for your company, you still have to pay full price for them.
Custom CRM software is made with your exact needs in mind. By working with a development firm, they can take the time to learn which roles your company has, who needs to access what information, and what type of storage capacity you'll get.
The best firm for this is one that has a clear approach to accommodating your needs, so make sure that any developer you work with can do so.
Develop Exactly What You Need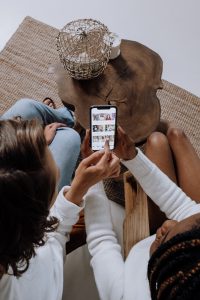 No one knows your business better than you, putting you in the best position to decide exactly what you want out of custom CRM software.
Do you want a product primarily for your sales team? Build a system that easily allows you to break down information with fluid visual graphs and charts for internal and external use. This helps your salespeople recognize and forecast trends, look for potential growth, and find ways to make selling easier through a good understanding of your data.
If you need a CRM to simplify accounting and administration tasks, you can create all of the necessary forms and procedures to set up your team for success. If you need a product that merges information between different departments, you can easily build it from the ground up.
This isn't to say building a custom CRM product will absorb all your time. The right developer will take the time to understand the ins and outs of your industry before even starting development. They will come up with unique solutions for any issues you face in terms of how to manage customer info. Your role is to help them understand what you need from your CRM, but ultimately they should be building the product for you so you can focus on your business.
If you find a customizable CRM solution that requires a lot of your own attention to suit your business needs, you should really evaluate how much value you are getting out of that product.
Better Transitions
One underrated benefit of developing your own CRM is how it can assist in the transitional process.
No matter which system you move toward, there will be a learning curve as you integrate to your new CRM product—custom or not. However, that transition will be much smoother if your software is designed for your business specifically.
Instead of having forms that are completely foreign to your teams, a custom-built CRM will share things in common with your old system so employees have an easier time operating their new software. It can also include very specific language tailored to your industry and your unique customer types.
Forget about learning new terms from a generic CRM system or adjusting to forms that require a completely different method of input. Your team can just focus on getting as much as possible from a fluid software that helps them better access and understand your customer data.
Ready to see where custom CRM can take you?
Click here for a free consultation.