Whether you want to give your brand an online facelift or establish a stronger online presence, you'll want to find the best web development agency around.
There are countless developers out there that understand what it takes to build a web app, but without the right one on your side, you could end up with something that just doesn't fit.
Some design elements can change along the way, but others shouldn't be compromised if possible. By hiring the right web development agency, you can avoid making costly changes late in the game. But how can you know which is the right team for you?
First, it's important to know exactly what kind of product you want. By clarifying all the parameters and functionality, you can pick a developer that more closely understands your needs. It's also important to establish expectations and timelines early since those areas can be the source of communication problems.
There's a lot more to talk about here, so let's get into it.
What's Your Product?
Before you start calling and interviewing developers, it's important for you to figure out what your web app is going to do. This entails some basic marketing questions, such as asking who the product is for, where it will be used, how complex it needs to be, and more.
Why is this important? Because some programs require certain expertise. If you want to build an app exclusively for Apple products, you will be better off hiring a team of Apple specialists than you would be with a team of virtual reality developers.
There are too many examples to count where a business owner giddily signed a contract for an app without really knowing what they wanted. After making one too many revisions of layout and functionality, their budget is suddenly shot. The app doesn't have enough money to launch, and the project is over.
Don't let this be you.
Plan Out Use Cases
If you already have a clear sketch of how your app will work, you can skip to the next section. For the rest of us, a use case scenario is an important step in putting yourself in the user's shoes. Walk through what the app will do. The more detail you can provide, the easier your project will be. This includes specifying everything down to the location of each button if possible (use wireframes for this part).
For most people, it's in planning use case scenarios that initial problems and functionality issues are brought to light. Finding bugs before work is done is a huge blessing! You can bring those problems to your developer and let them provide ideas about what to do next.
Know Your Branding
Promoting a good product requires having a recognizable image and identity, which means branding needs to be a priority. Know color schemes and font styles. Implementing brand guidelines early will ensure your developer doesn't have to go back through and edit the whole web app due to some simple spacing errors.
Plus, content is an important part of your web presence. If you don't have the right voice established for your web app, it doesn't matter how good it looks—the high bounce rate will lower your search rankings and make it harder for visitors to find you. Branding is an important part of knowing how your content will read and feel.
Finally, make sure to refine exactly what it is your business does as it pertains to web presence. If it's a website you want to build, mapping out a sitemap is a huge part of successful SEO.
Planning as much as you can in advance will save you money when working with a developer, as they'll spend more time building the right product instead of troubleshooting the wrong one.
Look at Their Work Experience
Having established everything you should do on your end, the next step is to figure out which team can do it right. Ideally, you should work with a team of developers that has experience in your specific industry. Web developers with experience building restaurant apps are more likely to do it right than someone doing it for their first time.
This doesn't mean you should turn every company away if they don't have experience—sometimes, the right team is worth the gamble—but the odds are better for a successful app launch if you have industry veterans working for you.
Once you've narrowed your list down to a handful of web development agencies, it's time to ask some questions.
These could include:
How many projects like mine have you completed?

What's different about my project from others you've worked on?

What suggestions do you have for me to make this app the best it can be?

What plans do you have in place for scaling my app?
This is a good time to find out what they know and to get some feedback about which changes to make before getting started on work. The right developer will help you feel confident about your project, and that's a good sign of things to come.
In short, make sure they know how to build your specific product. Web developers are smart enough to build just about anything, but unless they have prior experience, the road could be bumpier than it needs to be.
Establish Clear Timelines & Expectations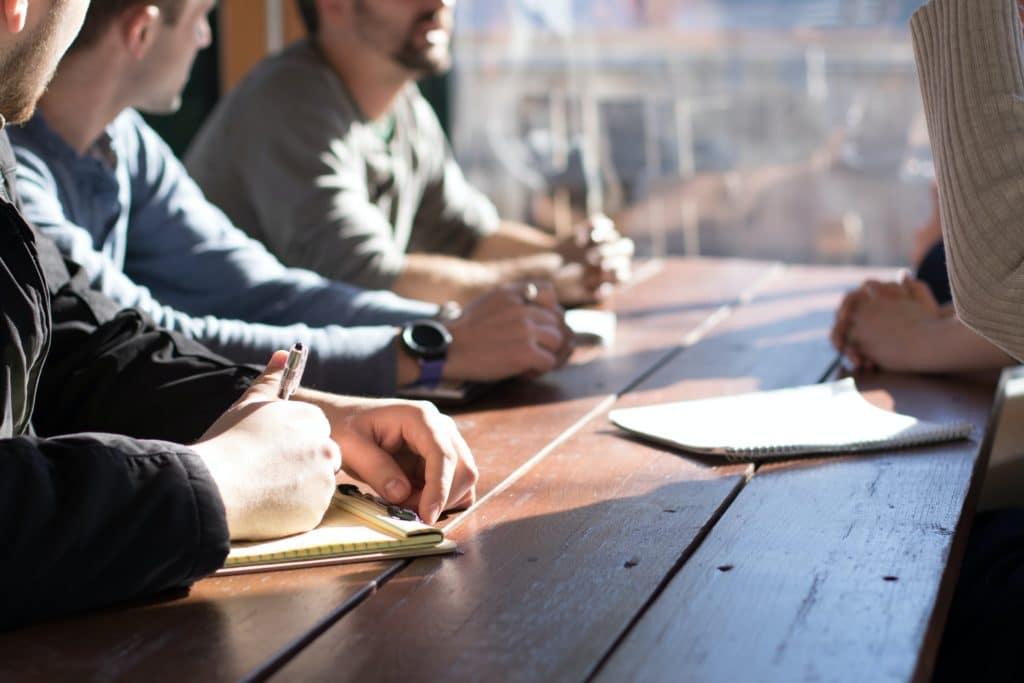 Web development is expensive. You're likely to spend thousands of dollars creating the perfect product, and in just about every case, refunds are not an option—that includes unsatisfactory results.
Once you sign a contract for work to begin, you essentially agree to let the developer take the reins on a number of important decisions. This isn't a bad thing. Can you imagine having to be on the phone every few minutes to answer questions about mundane details? It would drive you nuts.
However, you can see why selecting the right developer is so important. Before you sign any contracts, make sure they clearly understand what you want. Show them your use cases and wireframes. If there are apps you want to imitate, produce those as well.
It's also important to get a clear schedule before work begins. When will milestones be reached? How often will you be in contact with them? Will there be weekly calls? Establishing these expectations early can help to avoid miscommunication that can come from mutually disappointed parties.
The more you know about your project, the better your experience will be with your developer. Take the time to do your homework beforehand, explain your vision to the team, and be patient as the project begins to take shape.
So which is the best web development agency for you? It's the team whose work experience most closely matches what you want, and whose project management practices keep you satisfied.
Ready to speak with the best web development agency in your city?
Schedule a free consultation today to get started.