Award-winning results
Best of CES
DroneRush, 2023
Best Mobile App Developers in LA
Expertise, 2022
Top 1000 Global Companies
Clutch, 2021
Top 100 Fastest Growth Companies
Clutch, 2021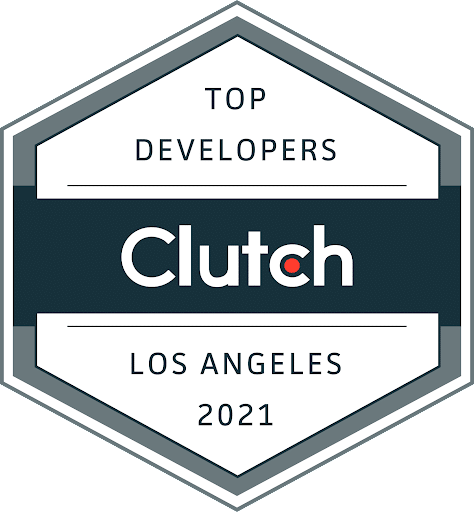 Top Developers
in Los Angeles
Clutch, 2021
Top B2B Companies in United States
Clutch, 2020
Business Award
Forbes, 2020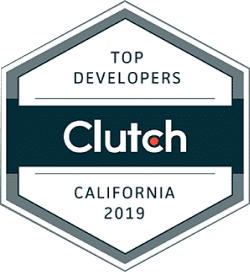 Top Developers
in California
Clutch, 2019
Top Creative & Design Agencies in California
Clutch, 2019
How Goji Labs Provides
The Best App Development Services in Los Angeles
Goji Labs provides the best app development services in Los Angeles with our expertise and decades of shared experience in product, software, and design.

We've helped hundreds of organizations—startup, enterprise, and nonprofit alike—build beautifully and scale successfully with our robust, honed app development methodology.
Not to mention—we are born and bred out of this city's eclectic and brilliant innovation culture. And we love propelling the missions of our hometown's companies.
Why Los Angeles Companies Choose Goji Labs For App Design Consulting
Los Angeles companies choose Goji Labs for app design consulting for our robust methodology, expertise, and experience with many verticals. We know to align ourselves with our partners' visions to craft a perfected and intentional user-centered design.
Plus, we're local. So, we know the best taco spots. And, we're ready to serve our city's startups, enterprises, and nonprofits for whatever app design consulting needs they might have.
App Development in
Los Angeles
App development in Los Angeles is booming just as its innovation is booming from Silicon Beach to the San Gabriel Valley and beyond.

Startup Genome recently ranked Los Angeles in the Top 10 of startup ecosystems globally. And that's a small wonder, considering its incredibly diverse pool of founders, leaders, and ideators.
So, with its industries like Fintech, Social, and SaaS—and Goji Labs' experience with a wide variety of verticals—we're a perfect match with LA's startup ecosystem.
How we get it done
Discovery and UX research
We work closely with your team to clearly define goals and success metrics. We heavily research and invest in planning to move quickly and iteratively. We inform product development with robust findings to process to make sure we're solving the right problems.
UX and UI design
We believe good products are built by the people who use them. And, we know user-centered and intentional design is key for market fit. Our UX designers take time to understand the people behind your product and tailor-make solutions precisely for them.
Software development and testing
We're tech wizards; combined, we have decades of experience with a wide variety of tech stacks and frameworks. With our expertise, we build scalable and sustainable solutions that serve both your go-to-market strategy and long-term vision.
Launch and iteration
We know that a smooth launch requires adjustments throughout development. We're firm believers in continual QA and market testing. And, with that approach, we invest in delivering fantastically effective, worthwhile, and seamless user experiences.
Get Custom Mobile App Development in Los Angeles
We know the key to a successful app is user-centered and intentional design. Using market research, strategic planning, and a philosophy of putting the end-user first, you'll get a mobile application that delivers worthwhile and seamless solutions to your users.
WE EMPOWER
Use Innovation to Grow
Your Organization
A great idea shouldn't be held back by a lack of technical expertise—so, let's fill that gap. We help you define, plan, and execute your vision for maximum impact, and work with you every step of the way to build a customized digital product that fits every need.
With an eye for developing robust apps that are both scalable and maintainable, we'll bolster yours through parallel, module-based development, and rigorous testing to ensure it's in tip-top shape by launch.
WE LEARN
Partner with an Agency that Understands Your Industry
It's difficult to solve a problem you don't understand. And that's exactly why we conduct extensive research on the business and industry of any client we work with. We aim to be as familiar with your business as you are.

This approach helps us deliver a custom-built product that feels authentic; one that resonates with your prospective users and drives impact.
WE DELIVER
Dispatch a Team of Experts to Tackle Any Business Challenge
Leverage a tight-knit crew with decades of shared experience to solve your business problems, ideate the next big thing, and disrupt your industry.

We specialize in product strategy, UX/UI design, and app development to deliver exceptional digital solutions on time and on budget—every time.
WE DEMONSTRATE
App Development Case Studies
We've helped hundreds of organizations scale successfully and build beautifully. Here are two, to name a few:
WE PROVIDE
App Development Resources
We're proud of the product, software, and app development guidance we give to organizations like yours. Here are some of our other app development resources:
What our partners are saying:
"Goji Labs is one of the best development houses in the nation, if not the world."
"Goji Labs has done an exceptional job at building our products and getting them to where they need to be today. Their knowledge, timeliness, and thoroughness set them apart."
"Goji was very professional. I never came to a meeting doubting whether or not they would be prepared for it."
"The most impressive thing is the overall level of care. They are extremely thoughtful and mindful and excel in risk mitigation."
"Goji Labs ensures on-time delivery. The team's passion and seamless service distinguish them from competitors. Excellent UX design and detailed builds create value for end-users."
"I truly value Goji's approach and the collaborative working relationship we have."
"Goji Labs had a major role in getting my product to the final stages. Their transparency and technical know-how make them a valuable partner."
"The product experience, the timing, and the price were impressive. They continuously exceeded expectations."
"Goji Labs became a member of our team by contributing creatively, not just technically. Their thoughtful input changed our product for the better."
"Goji Labs was instrumental in scaling and improving…They helped expand the product offering through great design thinking and implementation."