We build beautiful products. Let's develop yours.
We're a team of design and development experts
who help you transform and scale your organization.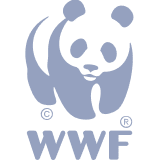 A new take on sports investing. Essentially, a stock market for professional athletes.

PredictionStrike came to us to design and build PredictionStrike "2.0."

We provided UI/UX design, information architecture, site mapping, responsive design, and frontend development.
2 MONTHS AFTER LAUNCH:
0

%
average number
of sessions per user
0

%
total number
of deposits over $100
0

%
conversion rate of users from sign up to purchase
0

%
average number
of deposits per user
0

%
number of users with over
30 minute long sessions
0

%
number of users with over
60 events per session
An international nonprofit working to save our planet's species and habitats.
Key Services: Strategy, Web Development, WordPress Development, Content Migration
Providing consumers with a trustworthy buying experience and brands with organic marketing.
Key Services: UX Research, Mapping, Info Architecture, UX/UI Design, Usability & Concept Testing, Web & App Design, Interactive Prototypes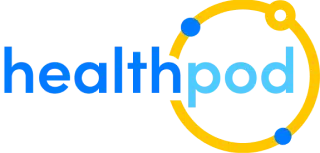 A tool that enables frictionless communication between FQHC professionals.
Key Services: UX Research, Product Strategy, Info Architecture, UX/UI/Brand Design, Interactive Prototypes, Web Design, Responsive Design
A banking application with the social-driven mission to eliminate the wealth gap.
Key Services: UX/UI Design, Design Systems, Information Architecture, Back- and Front-end Development, App Design (iOS and Android)
An online marketplace that allows investors to easily buy, receive and store precious metals.
Key Services: UX/UI Research, UX/UI Design, User Flow Mapping, Information Architecture, Usability Testing, Web Design, Responsive Design
How we get it done
Discovery and UX research
We work closely with your team to clearly define goals and success metrics. We heavily research and invest in planning to move quickly and iteratively. We inform product development with robust findings to process to make sure we're solving the right problems.

UX and UI design
We believe good products are built by the people who use them. And, we know user-centered and intentional design is key for market fit. Our UX designers take time to understand the people behind your product and tailor-make solutions precisely for them.
Software development and testing
We're tech wizards; combined, we have decades of experience with a wide variety of tech stacks and frameworks. With our expertise, we build scalable and sustainable solutions that serve both your go-to-market strategy and long-term vision.
Launch and iteration
We know that a smooth launch requires adjustments throughout development. We're firm believers in continual QA and market testing. And, with that approach, we invest in delivering fantastically effective, worthwhile, and seamless user experiences.
Award-winning results
Best Mobile App Developers in LA
Expertise, 2022
Top 1000 Global Companies
Clutch, 2021
Top 100 Fastest Growth Companies
Clutch, 2021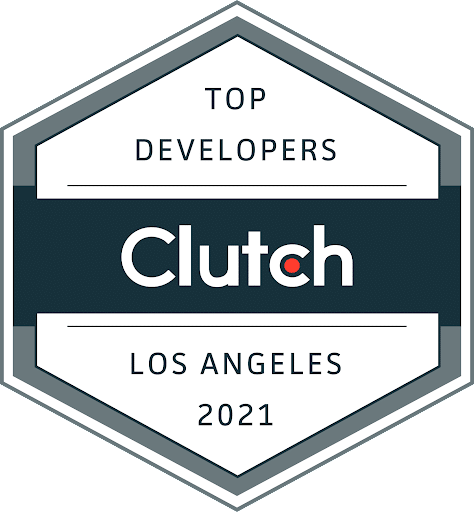 Top Developers
in Los Angeles
Clutch, 2021
Top B2B Companies in United States
Clutch, 2020
Business Award
Forbes, 2020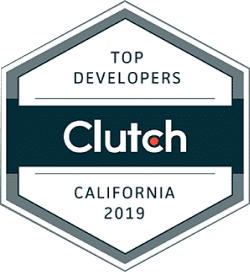 Top Developers
in California
Clutch, 2019
Top Creative & Design Agencies in California
Clutch, 2019
What our partners are saying:
"Goji Labs is one of the best development houses in the nation, if not the world."
"Goji Labs has done an exceptional job at building our products and getting them to where they need to be today. Their knowledge, timeliness, and thoroughness set them apart."
"Goji was very professional. I never came to a meeting doubting whether or not they would be prepared for it."
"The most impressive thing is the overall level of care. They are extremely thoughtful and mindful and excel in risk mitigation."
"Goji Labs ensures on-time delivery. The team's passion and seamless service distinguish them from competitors. Excellent UX design and detailed builds create value for end-users."
"I truly value Goji's approach and the collaborative working relationship we have."
"Goji Labs had a major role in getting my product to the final stages. Their transparency and technical know-how make them a valuable partner."
"The product experience, the timing, and the price were impressive. They continuously exceeded expectations."
"Goji Labs became a member of our team by contributing creatively, not just technically. Their thoughtful input changed our product for the better."
"Goji Labs was instrumental in scaling and improving…They helped expand the product offering through great design thinking and implementation."
Why should your business invest in a mobile app and mobile app marketing? To enhance CX and increase ROI.
Today we'll be covering Digital Health and HealthTech regulations—because if that's not fun, I don't know what is.
Your guide on how to conduct user research interviews well, by professional user-researchers.