Award-Winning Web & Mobile App Development
We leverage software development to grow your venture, scale your impact, and propel your mission forward.
Services
Strategy, Design, & App Development
Goji Labs turns your business idea into a launched product by guiding your journey through mobile app and software development customized to meet your goals. We design and build platforms and digital experiences that cut to the heart of what your organization needs to grow to the next level. Whether you require a SaaS platform, social networking mobile application, an internal dashboard, or a sleek digital experience to engage with your audience — we've got you covered.
The Goji Labs Process
Get To Market Fast
Risk is a part of any new endeavor. That's why we've tailored our process to mitigate risk at every turn on behalf of our partners, reducing time wasted, and accelerating project development. We get to know your vision, help craft your product, and bring it to market fast, keeping you appraised of every step along the way. Speed is key.
Rescue Your Project
Our Seasoned Rescue Team Can Help
It's a story we hear all too often: despite investing substantial time and resources, your project either never got off the ground or didn't break into the market. That's where our rescue team comes in to save the day. Goji Labs ensures our partners see their efforts grow into digital products and experiences that promote business objectives and delight customers. We'll get you back on track by salvaging what we can, rebuilding what's needed, and launching as soon as possible. 
GET A FREE CONSULTATION
What is your goal?
Bring a new application to market
Grow an existing platform
Redesign and rebuild an app or website
Help! My project didn't go as planned!
Our Proud Partners
We work with startups, corporations, and nonprofits across a myriad of verticals, leveraging cutting-edge technologies to craft app and software solutions that make a real impact.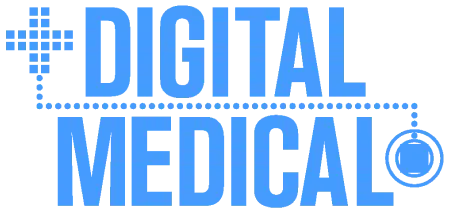 CompleteOR
UX/UI Design • Web Development • App Development • IoT Development
Digital Medical's platform streamlines inventory management and tracking of hospital equipment. We developed their multi-faceted system and created a proprietary solution deployed in hospital's across the nation.
Kitchen Table
UX/UI Design • Web Development • App Development
Kitchen Table builds meaningful, in-person connections through intimate, shared dining experiences. We've partnered with Kitchen Table's founders to bring this innovative and meaningful concept to market
World Wildlife Foundation
UX/UI Design • Web Development
The World Wildlife Foundation has been the world's leading conservation organization for over 60 years. Their unique approach to community-first conservation focuses on building markets, policies, and cultures around a sustainable future.
Distro Pro
UX/UI Design • Web Development
Distro Pro is a SaaS platform that streamlines the management of film and television productions. Through this clean dashboard application, they've transformed the industry's existing, archaic procedures into simple, intuitive workflows.
What our Clients are Saying
Goji Labs has really knocked it out of the park.
Goji Labs is one of the best development houses in the nation, if not the world.
They became like part of our internal team, working hard to solve our problems and concerns.
Awards & Press
Let's talk about your next big idea
We have a wealth of experience in custom mobile app and software development that we're excited to put to work for you.